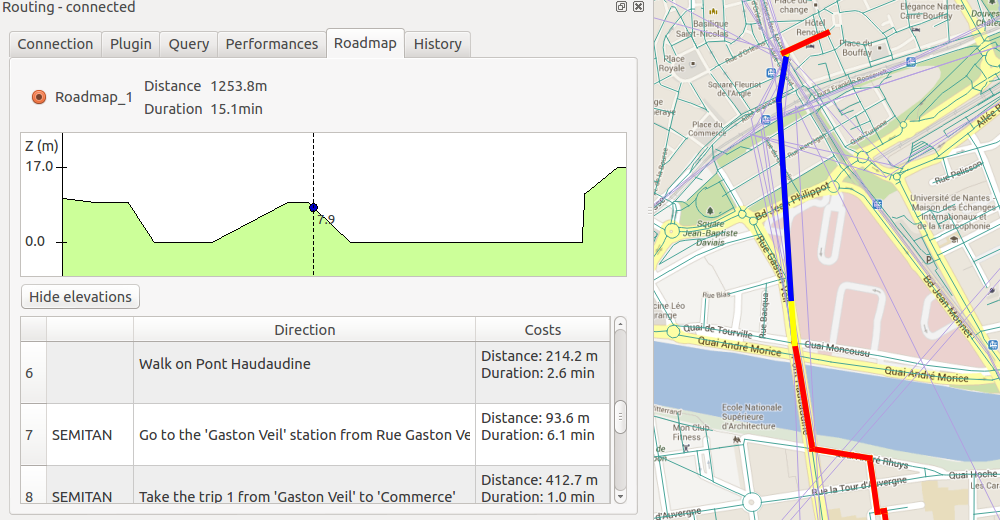 30 January 2016
We are pleased to announce the release of a new version of our route planning framework: Tempus. Tempus is an Open Source C++/Python framework that allows to use, develop and test route planning algorithms with a particular focus on multimodal routing where every possible transport modes are taken into consideration for a trip: private cars,
12 May 2015
Cesium Buildings started at the `OSGeo code sprint in Philadelphia. It is still at an early stage but already allows to display textured buildings on the Cesium globe.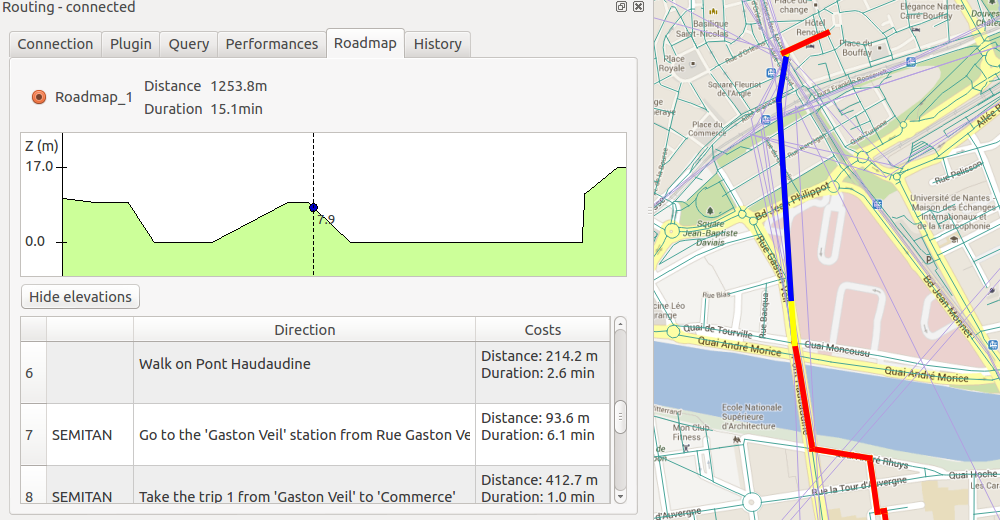 18 December 2014
Oslandia and IFSTTAR are pleased to announce the release of a new version of their multimodal route planning framework: Tempus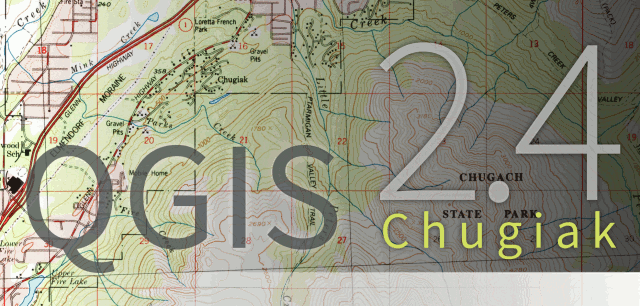 30 June 2014
There is a new QGIS release out : version 2.4, codename Chugiak is now available. Binary packages for your platform have been generated, and you can directly download and try out this new release  of the famous Desktop GIS software. QGIS 2.4 has a lot of new features in all of its components. There is
14 June 2014
Have you ever wondered how to mask features on a map, so that only a particular zone is highlighted ? There have been a simple plugin to do that for a while. Called 'Mask', it allowed to turn a vector selection into a new memory layer with only one geometry made by the geometric inversion
20 May 2014
This post explains how to setup a powerful spatial data store with a wide range of features on Ubuntu 14.04 (Trusty) in 2 command lines. And how it works.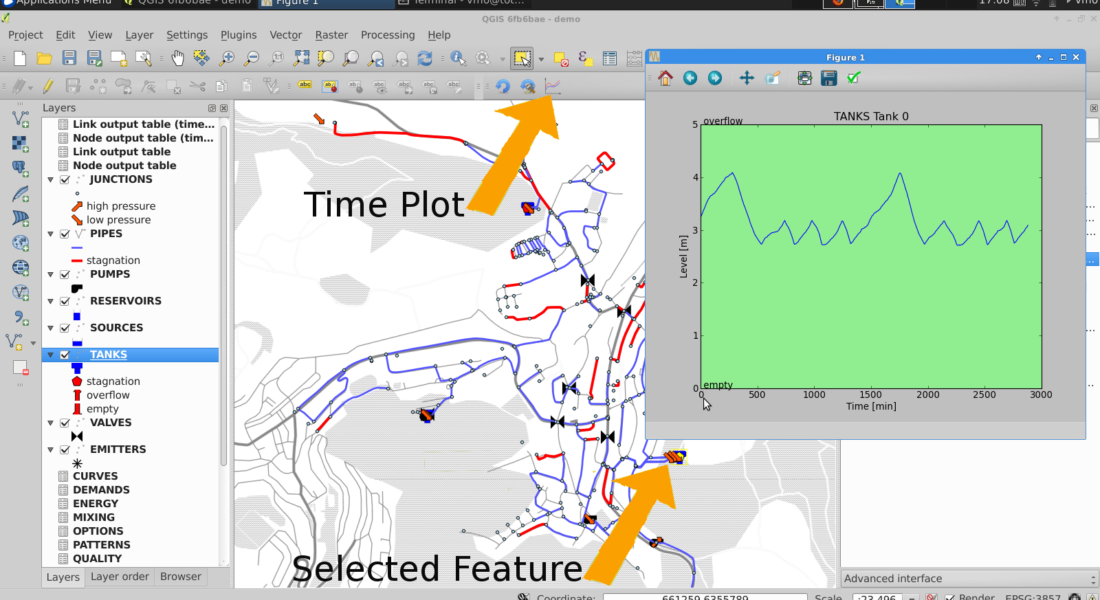 19 February 2014
Oslandia releases today a new plugin for the QGIS processing framework, allowing for water distribution network simulation. It integrates the opensource EPANET simulation software. EPANET models water distribution networks. It's a widely used public-domain simulation software developed by the US Environmental Protection Agency.
20 September 2013
The latest PostGIS and QGIS 3D enhancements presented at FOSS4G by Oslandia are available online.We suggest you to have a look on our PostGIS 3D / QGIS 3D video demonstration using SFCGAL library and the QGIS Horao plugin.
13 July 2013
We developped a tool to manage data history, branches, and to work offline with your PostGIS-stored data and QGIS. Read more to get the insight of QGIS Versioning plugin. The QGIS plugin is available in QGIS plugin repository, and you can `fork it on GitHub too https://github.com/Oslandia/qgis-versioning !