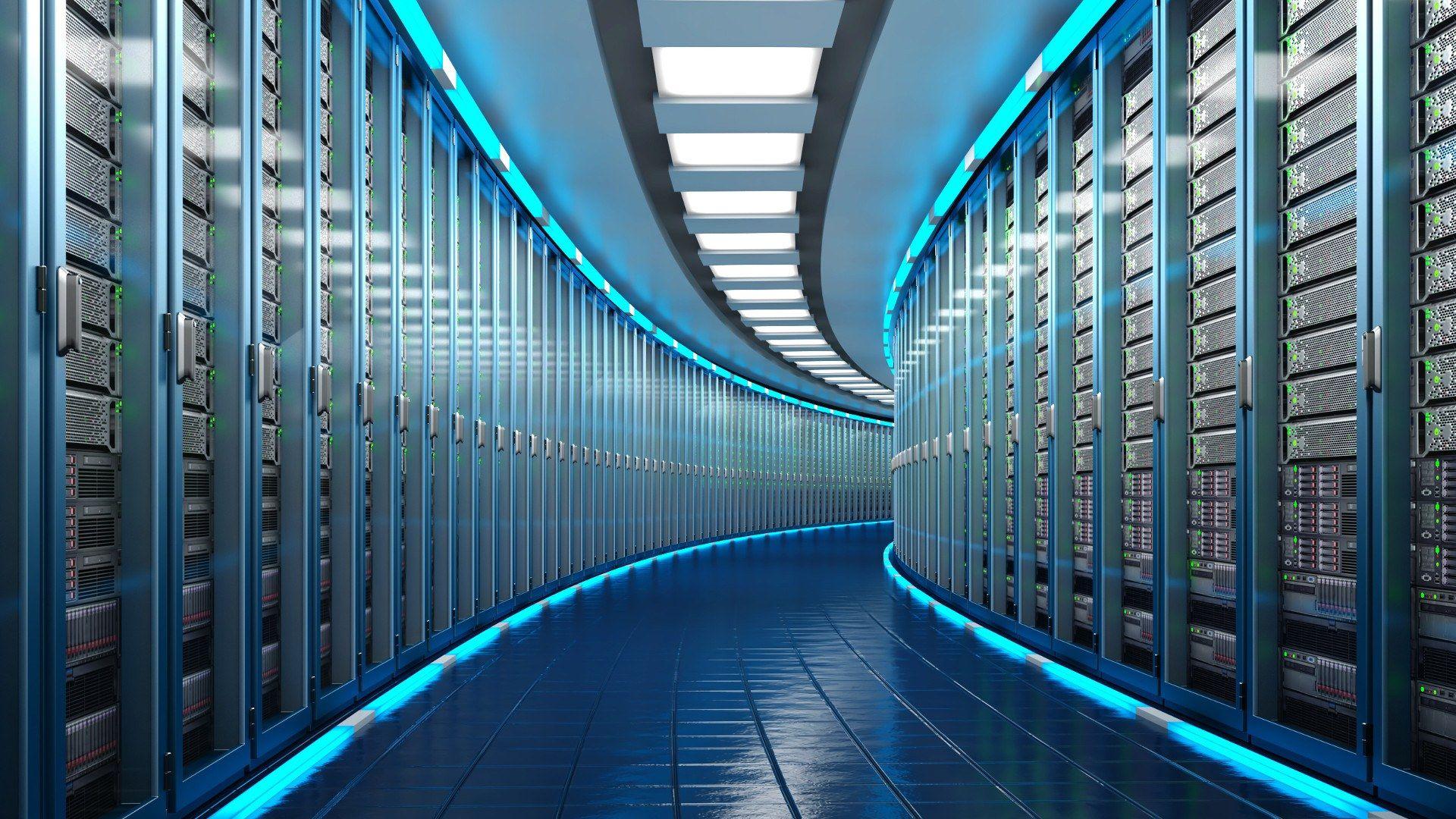 Since QGIS 3.22 Białowieża, it is possible to link external documents (stored on platforms using WebDAV protocol, such as Nextcloud, Pydio, etc.) to geographical data. This feature is introducing Electronic Document Management (EDM) component in GIS.
The arrival of this feature in QGIS community has been funded by Métropole de Lille, and is enhanced today with the implication and funding of Métropole de Lyon who is using an EDM based infrastructure with cloud object storage, and is willing to use it through its GIS.
This is a good example of a virtuous circle where users pool funding in order to enhance QGIS features, for the benefit of the every user: contributions have been linked to improve the milestones set by other users.
Amazon Simple Storage Service (AWS S3)
Since QGIS 3.30 's-Hertogenbosch, it is possible to use AWS S3 storage type when configuring the Attachment widget, as well as the new dedicated authentication type: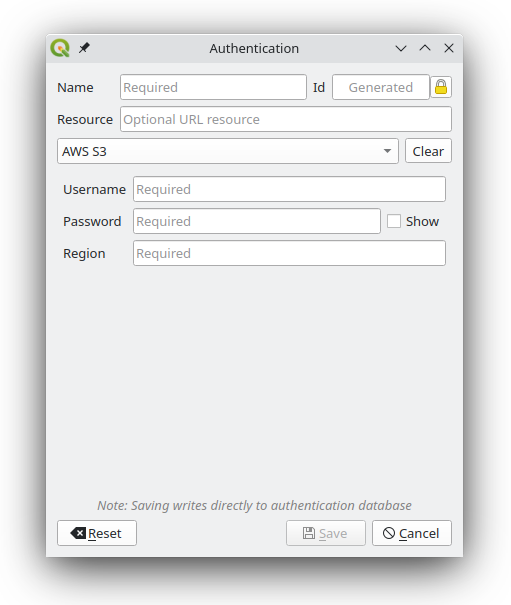 New authentication type AWS S3
Our previous article presents a guide on the form configuration for the geographical layer, in order to have an ergonomic interface to visualize documents, and upload them to a storage system, simply on the form of the geographical feature.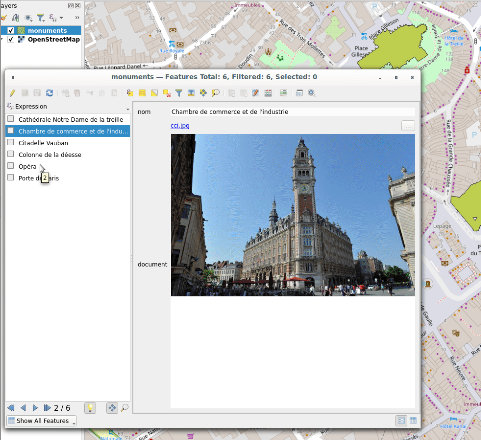 Preview of an attached file
You can now select AWS S3 as storage type and authentication: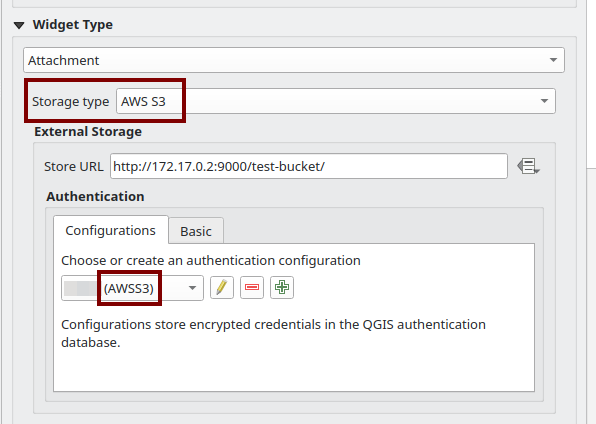 New storage type AWS S3
Amazon S3 compatible object cloud storage
MinIO is an object storage completely compatible with AWS S3, opensource, and can be easily used with Docker for example, to store documents and manage them via QGIS.
More to come
We are looking to enhance this feature for next QGIS versions, for example:
add new storage types,
enhance pictures rendering on maps
load a project directly from an external storage
etc ! We can imagine a lot of complementary use case. Don't hesitate to let us know you needs.
If you're willing to fund them or just want to know more about QGIS, feel free to contact us at infos@oslandia.com. And please take a look at our support offering for QGIS.