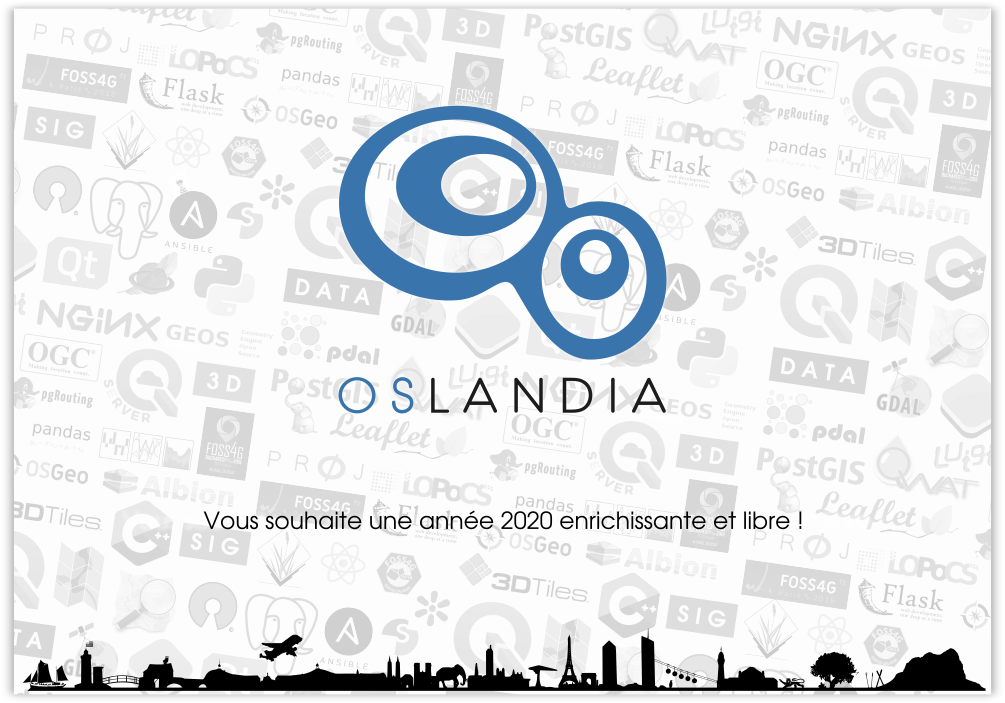 For Oslandia, this year will be an opportunity to pursue our momentum. First of all, we are pleased to welcome new members to strengthen and diversify the team.
We wish to expand our service offer about QGIS as we note a significant increase in its deployment among public and private players. We recently worked with Grenoble and Clermont-Ferrand to connect them and come up with a common presentation at the QGIS user days. We work with our customers on advanced subjects, for example the simplification of configuration and deployment of QGIS in companies to widen usage and simplify maintenance. Finally, the expansion of QGIS in production also requires more and more expertise and our software maintenance offer is attractive to IT departments.
Of course, in 2020 we will continue to contribute to the core development of QGIS for the benefit of all its users.
The QGIS ecosystem is also expanding fast, and we now offer mobile solutions based on QFIELD, and web applications based on QGIS Web Client 2 to benefit from QGIS Server at best.
2019 also saw the general availability of Terristory, a showcase for our know-how in data analysis using cartographic support.
We were able to significantly advance our 3D data analysis capabilities, based on our skills in machine learning.
And speaking of 3D, we continue offering our customers advanced web visualization capabilities for very large and heterogeneous datasets.
Finally, there is a wealth of news about the base projects of the open source geomatics ecosystem, with for example the release of PostGIS 3, the PROJ library in version 6 and GDAL in version 3 : a lot of good news for users and developers of open mapping solutions !
The year 2020 is therefore a year of consolidation and growth for OpenSource GIS, as well as for Oslandia. Do not hesitate to contact us to discuss your projects and start new collaborations!
PS : will you find the easter egg in the image above ? Write to us to win a free QGIS licence !
Vincent Picavet and Oslandia team