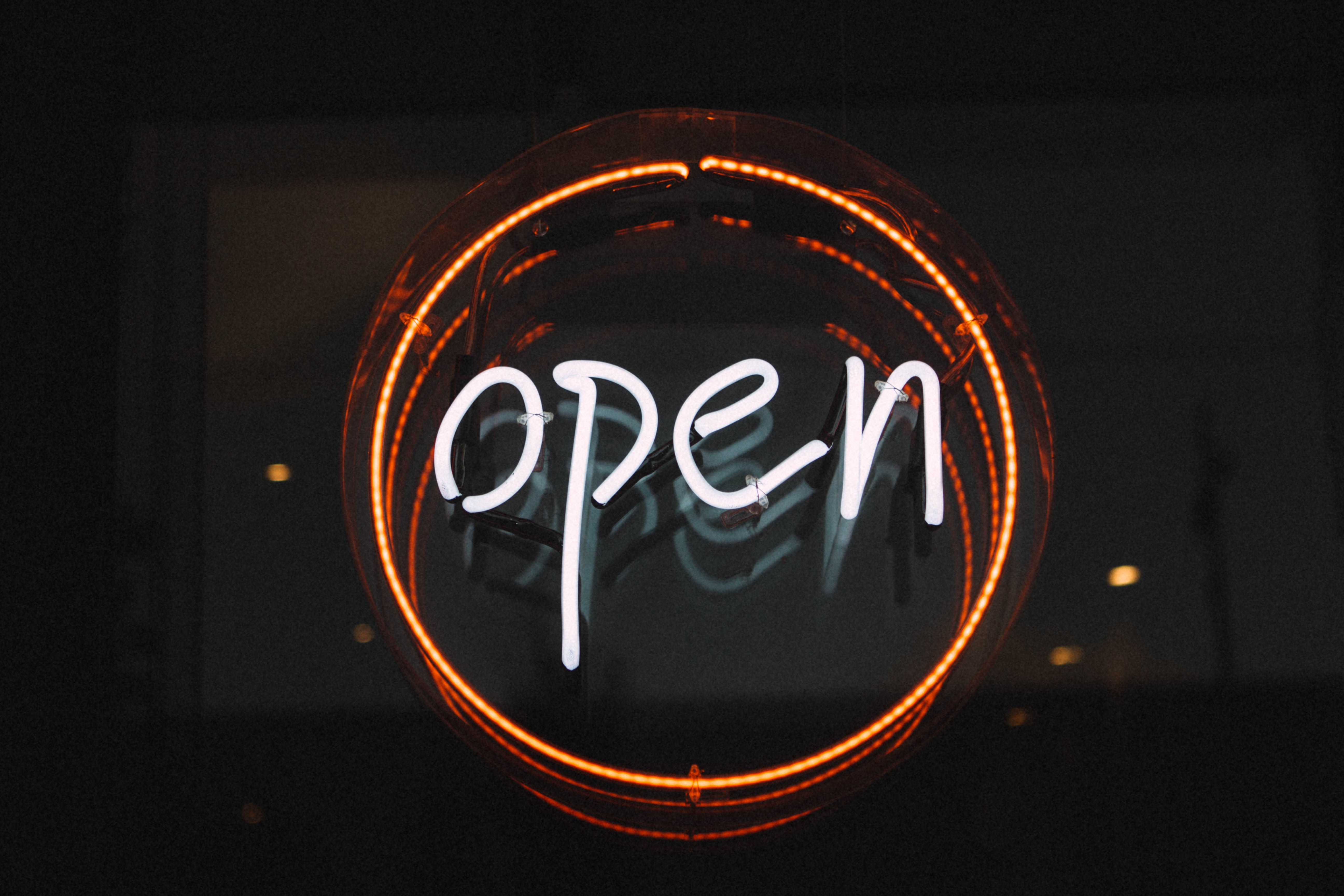 This article follows a general presentation of the innersource approach and focuses on its operational aspects.
In the same way that the governance differs from one open source project to another, there isn't two similar strategies for implementing innersource : organizations have to adapt to each situation in order to see the benefits.
Nevertheless, we can list the main characteristics of an innersource approach :
One of the objectives of the approach is to achieve an internal pooling of development and maintenance costs.
The business model of an open source project can be schematized as follows: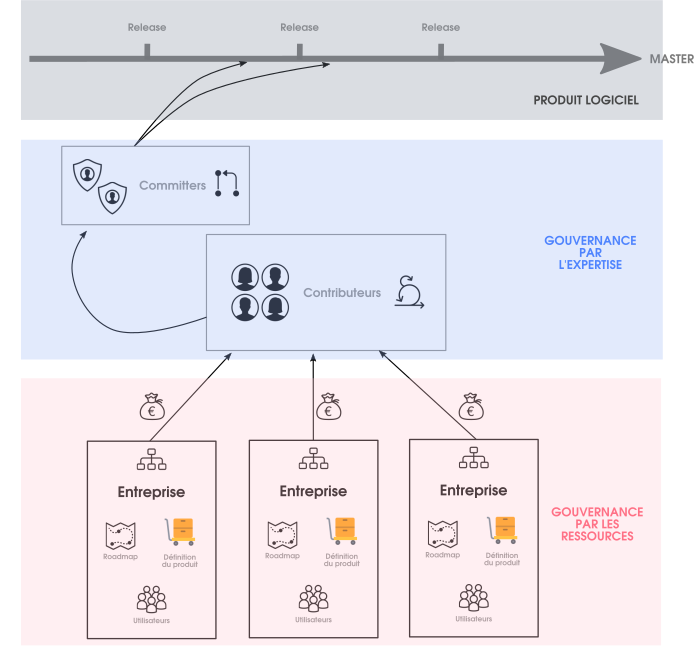 Indeed, the organization of the project generally does not define the content of the product. The functionalities are developed within a group of experts who discuss their use and implementation methods.
These experts are funded by organizations that need evolutions of the product.
Both organizations and individuals tend to have a biased view of the contribution that individuals can make to IT projects or products.
"Code is -by no means- the only contribution required for successful projects.
A member of a community of interest grouped around software can also:
speak about the product
report and document anomalies
participate in the community animation
identify needs and discuss the implementation of the functionalities that meet them
write user manuals
support newcomers on the project
train users
share content and visuals
…
Indeed, the list is long of non-technical contributions which are essential for the smooth running of an IT project. Operating in communities of interest makes it possible to multiply this type of action, which facilitates reuse and increases the efficiency of the teams.
Of course, once these principles are adapted to the given organisation, validated by sponsors and shared among all stakeholders, the hardest part remains to be done.
In order to bring the approach to life and hope to see it bear fruit, it is necessary to animate it at all levels in order to create a true internal culture of mutualisation. The documents must be clear and shared, onboarding of contributors must be facilitated, everyone should have at heart to accompany the rise in competence of all .
In this perspective, it is important to define the different roles as well as the gateways from one to the other, and to make the communities visible throughout the organization, beyond their business circle.
Oslandia has been a pure open source geomatics player for 10 years. The company is immersed in this environment and open source is part of our DNA: we contribute directly and through financements by our customers, we participate in the community animation of the software that we promote and therefore know well the different modes of open source operation.
At the same time, we work for a wide variety of clients, including major accounts, and are familiar with the issues encountered in companies.
Oslandia is therefore ideally placed to assist its clients on corporate culture issues.