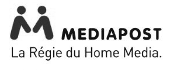 SPECIALISTS AT YOUR SERVICE
Oslandia is an innovative company specialized in GIS architecture. We provide services on Open Source software for which we are editors or recognized experts.
Furthering our long-standing expertise, we apply our data processing skills through the conception of various complex GIS-oriented algorithms and our contributions to PostGIS.
Our Data activity goes from the building of data pipelines to the design of AI and machine learning algorithms applied to geospatial analysis.
Oslandia is part of the Open Source Geospatial Foundation (OSGeo) and is also a member of the OGC French Forum. Our experts are also actively involved in OSGeo Code Sprints, which are gathering of Open Source GIS developers. We are sponsors and organizers of national and international events.
Oslandia integrated, from the very beginning, the 
Groupe Thématique Logiciel Libre
(GTLL), one of the four development departments of
System@tic
, which focuses on Free Software. The cluster is at the same time a "technological innovation fabric" through R&D projects, and an
innovation
cluster focused on the Île de France area. Since February 2017, Oslandia has also joined Imaginove –« content and digital uses » in the Rhône-Alpes area.
Oslandia is strongly convinced of the evident need to create and keep multiple, durable, efficient partnerships. We are familiar with team work and cross-companies projects. We have a network of complementary companies sharing our values and similar level of expertise. This allows us to answer to our client's needs, in a very tailored and broad manner so as to address all project's needs