py3dtiles is a Python module aiming to manage the 3DTiles format.

For now, only the Point Cloud specification is supported but some development are expected soon to extend the coverage of the library to other parts of the specification!
The module is still in development but an early version is already available on Pypi https://pypi.python.org/pypi/py3dtiles/
Who's using py3dtiles?
py3dtiles is currently used by LOPoCS, a server streaming Point Cloud from Postgis, to send data to Cesium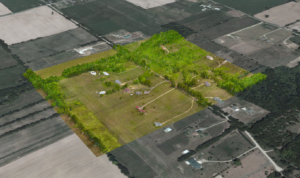 Open Source
Everything is on github : https://github.com/Oslandia/py3dtiles
Support
Please let us know if you are interested in development, training or consulting around these pieces of technology.
Do not hesitate to contact us at infos@oslandia.com.